Hotel Management Software
About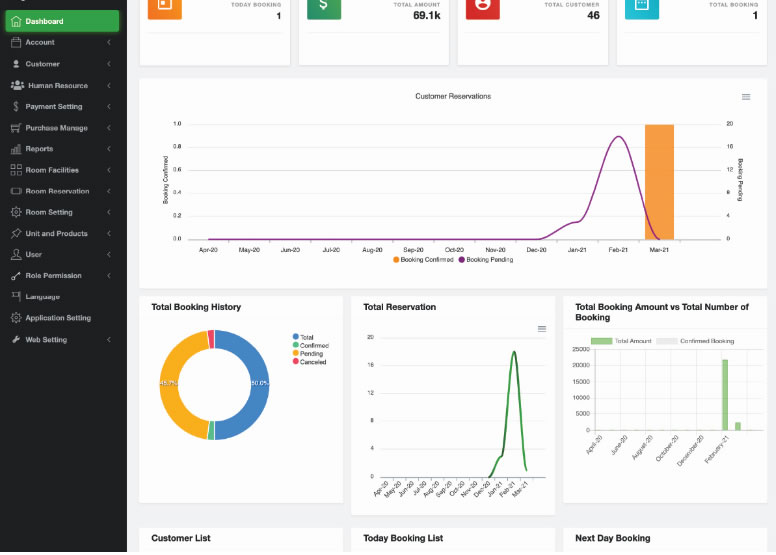 Our idea is to create a seamless experience for managing your hotel
Venus Hotel Software allows you to take and manage both on-desk and online hotel booking. It consists of all the features which are required to take your hotel business to its pinnacle
Payment and payment plans are affordable and flexible.
Automate operations right from front-office, back-office, check-in, check-out, reservations, billing, and many more
Suitable For Every Small, Medium & Big Property.
Manual errors become a thing of the past as critical operations get automated and managed in real-time using Nigeria's Top Hotel Software.
Try Free Now
Why Choose Us
Key Features
Free
NGN0
/ month
Manage Reservations
Manage Guests
Manage Restaurant Sales
Jumbo
NGN10,500
/ month
Manage Reservations
Manage Hall & Meeting Spaces
Manage Guests
Manage Restaurant Sales
Manage Bar Sales
Manage Store & Inventory
Minimal Accounting
24/7 Online Support
Max
Ultimate
NGN27,500
/ month
Manage Reservations
Manage Guests
Manage Restaurant Sales
Manage Bar Sales
Manage Store & Inventory
Manage Staff & Payroll
Premium Accounting
SMS/Email Marketing to Customers
Gym Membership
24/7 Online Support
Location:
47 Oromeinike Street, D/Line, Port Harcourt
Email:
info@fortranhouse.com